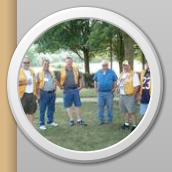 Serving Our Community Since 1948
Lions Creed
To Organize, To Promote, To Coordinate,
To Create, To Encourage, To Aid, To Seek
Success, To Remember, To Provide, To Take
An Active Interest, To Unite, Always To Bear
In Mind, To Show Our Faith In The
Worthiness, To Hold Friendship As An End
Rather Than As A Means.
4th of July Celebration!
Each year we put on the
grandest four day
festival and this year is
no different. Complete
with Parade, Vender
Booths, Live Music,
Rides, Magic Show, Car & Tractor Show,
Pancake Breakfast, Raffle Tickets, Arts & Crafts
& Other Fun Events and of course The

Largest
FIREWORKS
Show in Northern Illinois! To get
more information on this event you can click the
links below. If you would like to volunteer,
please contact us.
Copyright © 2015-2018 Kirkland Lions Club. All Rights Reserved.
Kirkland Lions Club History
From the 25th Charter Anniversary held September 28,
1973 at the VFW in Belvidere:
Kirkland Lions Club – 1948-1973 (78 Members)
The Kirkland Lions Club owes its formation to an idea of
Corwin Lamont, a deceased younger brother of Lion
Wilbur Lamont, in the spring of 1948. Lamont brothers
operated a grocery store and Corwin felt that if he could
raise $300.00 for fireworks that Kirkland could have a
July 4th celebration of its own. Corwin raised the money
and sponsored a successful ......
Join Us, Make A Difference!
The "Ask 1" campaign is
a challenger for Lions
Club International to
challenger every Lion to
"Ask 1" person to be
come a lion.
Kirkland Lions have been serving the Kirkland,
IL area for over 67 years, making the
community stronger and enriching the lives of
its citizens directly and indirectly though
thousands of hours of service every year from
dedicated Lions wanting to make a difference.